Authorized Generac® Generator Sales, Installation, Service and Repair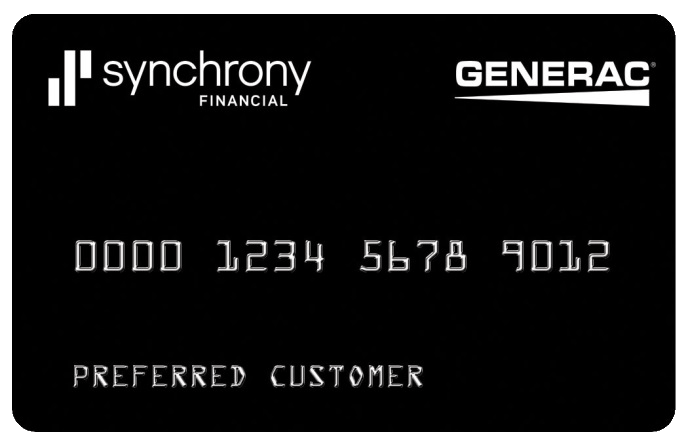 Flexible Financing
Financing options are available for qualified buyers.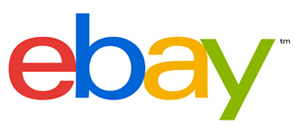 Looking for Parts?
We have many parts in stock and ready to go.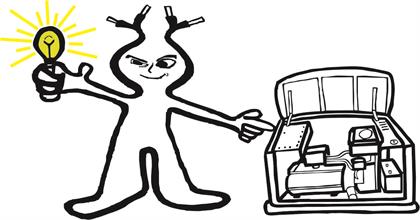 ---
Who are we?
Who is A Wiring Man (AWM)?
A Wiring Man (AWM) was established in 1999 and is committed to providing customers with unsurpassed sales, installation, and building relationships with our customers to provide service for the life of your generator. Permanent installation of a standby generator is not a do-it-yourself project. AWM has Generac-certified technicians who meet Generac's high standards for service and customer satisfaction. Our service professionals meet warranty conditions, ensure safe and proper operation, and are always here to provide Emergency Assistance, 7 days a week. We dispatch technicians quickly, and our team is equipped to resolve most repairs right then and there.
---
Do I really need a generator?
Why choose A Wiring Man (AWM)?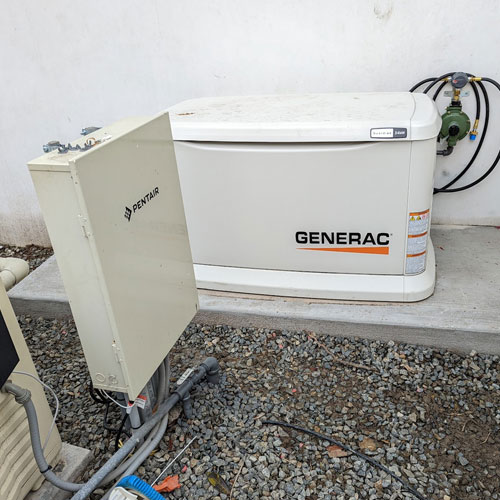 Be prepared for whatever Mother Nature throws your way by having a residential/commercial automatic standby generator installed today. Whether it is 5 minutes or 5 days, you will Never Feel Powerless Again! No need to worry about not being able to use your medical equipment, losing your food/medication, or unable to operate your air conditioning. AWM offers a wide range of residential/commercial automatic standby generators and our highly qualified staff can help you determine which generator is the right one for your home or business. Remember, it just takes less than 20 seconds to restore power.
Installing a residential/commercial automatic standby generator is not only the best way to ensure that you will never be without power, but it is also much safer than using a portable generator. A standby generator turns on automatically when power becomes unavailable while there are numerous actions required to set up and utilize a portable generator. Not only does one have to setup the portable generator, but it must be filled with fuel and extension cords need to be connected. These tasks can be daunting and there is always the risk of storing flammable fuel and carbon monoxide poisoning.
At A Wiring Man, we understand the importance of installing your new automatic standby generator as quickly as possible. Our Generac-certified technicians are able to install most generator systems within one day. We will also walk you through the basics of how to use your new automatic standby generator system so that you are prepared to take action anytime a power outage hits your neighborhood.
Call us today to learn more about residential/commercial automatic standby generator options. We will provide you with an initial over-the-phone estimate and explain your options, optional equipment and services to you prior to a free at-home estimate.
California's hot weather provides challenges to utility companies and the power we have come to rely on is not always available. Don't be left in the dark or expose your home or business to damage that can come from lack of power or other adverse conditions during power outages.
Can you afford to NOT have an automatic standby generator for your business? How much will lost sales or damaged product cost you? How much payroll will be wasted having employees sitting around unable to work or having your servers inoperable after an extended power outage?
Don't trust your installation to just anyone as the outcome can be very costly to correct.
We have partnered with Generac as our recommended equipment manufacturer. They are the largest manufacturer of residential, commercial, and industrial automatic standby generators in the United States and are leading the market with product innovation such as load shedding and paralleling technologies. Generac is continually developing features customers want then Briggs & Stratton, Cummins, and Kohler imitate. Generac has a proven track record for reliable products that meet or exceed the reliability of other manufacturers. Generac combines the features and reliability with the most economical pricing in the industry.
---
What size generator do I need?
How to choose a generator.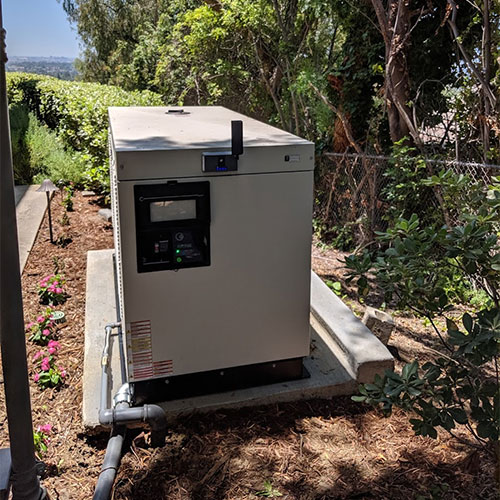 Best practices are to err on the side of a larger rather than a smaller generator. When generator manufactures label kW, they use the higher rating of propane gas whereas natural gas kW rating is less. Example: The output of a 26kW Generac automatic standby generator powered by propane is 26kW, but when powered by natural gas it is 22.5kW.
Generac makes the highest wattage 26kW air-cooled automatic standby generator in the industry. It is available with an optional 100-600 amp automatic transfer switch (ATS) with load shedding abilities.
Load shedding or smart management modules prevent the generator from stalling on startup due to an excessive load. They wait to engage the load 5 minutes and then re-engage the load once the generator is up to speed. The perfect solution if you have multiple air conditioners or electric water heaters.
Typical installation of a 26kW automatic standby generator with a 200 amp automatic transfer switch (ATS) in California that is 10 feet or less from the electrical and gas meters is about $13,000. This is for the complete installation and includes the air-cooled automatic standby generator, 200 amp automatic transfer switch, materials, labor, and sales tax.
---
What optional equipment and services are available?
A Wiring Man offers the following optional equipment and services.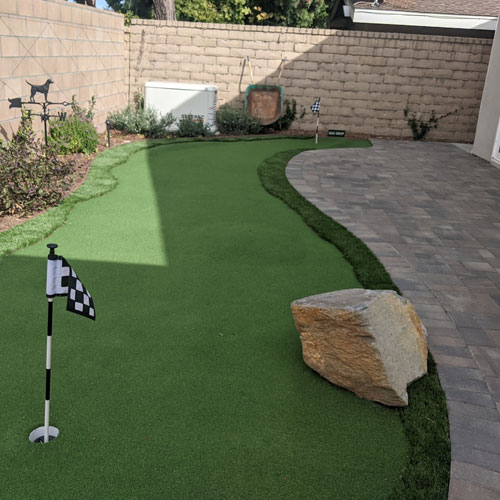 Propane Backup: Just turn three valves to switch between natural gas and liquid propane. This includes two 100 lb propane tanks plus an automatic transfer switch between the two tanks which allows your generator to run while you get the empty tank filled. The hand tight connector is universal and can even work with a BBQ tank.
Warranties: Generac automatic standby generators come with a manufacture's 5-year prorated limited warranty comprised of two years parts & labor and three years parts only. Extended limited warranty extensions are also available for purchase in 5-year, 7-year, and 10-year options. These replace the prorated warranty and offer full coverage for the term of the warranty.
Maintenance Agreements: Maintenance Agreements include three oil changes; inspection of air filter, battery amperage & voltage; and any other maintenance issues. Agreement includes cost of oil & oil filters, discount on battery replacements, remote 24-7 generator monitoring, and expedited service. A Wiring Man will track your generator servicing and contact you when a maintenance service is due.
Wi-Fi Service: Generac provides free Wi-Fi service, but it is limited to monthly email notifications. A Wiring Man offers an annual Wi-Fi subscription that includes real-time notifications to the customer. It also allows AWM the ability to monitor the status of your generator remotely so we can provide our customers with expedited service to keep your generator up and running.
Ask us about Clean Energy options including battery backup systems and solar
---
What is your coverage area for installation, maintenance and repair?
Our Service Area: A Wiring Man provides service to the following cities and surrounding locations: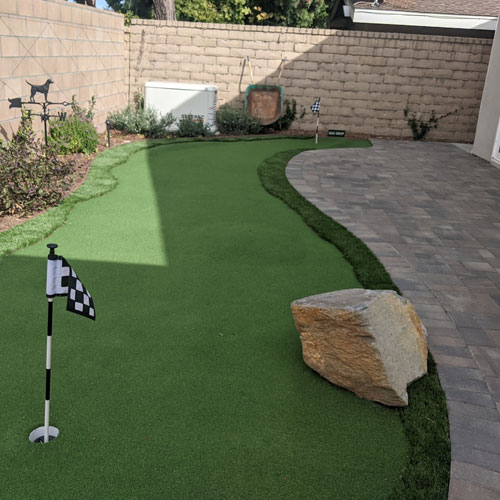 Alhambra, Aliso Viejo, Altadena, Anaheim, Anaheim Hills, Arcadia, Balboa Island, Bell Gardens, Bellflower, Beverly Hills, Big Bear, Brea, Buena Park, Capistrano Beach, Carlsbad, Carson, Cerritos, Chino, Chino Hills, Claremont, Colton, Commerce, Compton, Corona Del Mar, Corona, Costa Mesa, Coto De Caza, Covina, Cowan, Crestline, Cypress, Dana Point, Diamond Bar, Downey, Duarte, El Monte, El Segundo, El Toro, Escondido, Fontana, Foothill Ranch, Fountain Valley, Fullerton, Garden Grove, Glendora, Hacienda Heights, Hemet, Hermosa Beach, Highland, Huntington Beach, Inglewood, Irvine, La Crescenta, La Habra, La Mirada, La Palma, La Quinta, La Verne, Ladera Ranch, Laguna Beach, Laguna Hills, Laguna Niguel, Lake Arrowhead, Lake Elsinore, Lake Forest, Lakewood, Loma Linda, Long Beach, Los Alamitos, Los Angeles, Manhattan Beach, Menifee, Midway City, Mission Viejo, Monrovia, Montclair, Montebello, Moreno Valley, Murrieta, Newport Beach, Newport Coast, Norco, Norwalk, Ontario, Orange, Pacific Palisades, Palm Desert, Palmdale, Palos Verdes Peninsula, Paramount, Pasadena, Perris, Pico Rivera, Placentia, Pomona, Palos Verdes Estates, Rancho Cucamonga, Rancho Palos Verdes, Rancho Santa Fe, Rancho Santa Margarita, Redlands, Redondo Beach, Rialto, Riverside, Rolling Hills, Rowland Heights, Running Springs, San Bernardino, San Clemente, San Diego, San Dimas, San Gabriel, San Jacinto, San Juan Capistrano, San Pedro, Santa Ana, Santa Fe Springs, Seal Beach, Signal Hill, Silverado, Stanton, Sunset Beach, Surfside, Temple City, Torrance, Trabuco Canyon, Tustin, Upland, Vernon, Victorville, Villa Park, Vista, Walnut, West Covina, West Hollywood, Westminster, Whittier, Wilmington, Wrightwood, Yorba Linda, Yucaipa
---